Blood Mountain Resort & Spa
Come to the wonderful Blood Mountain Resort & Spa to take a break from adventuring. Take a relaxing dip into the mud pits, get a tan on the beach, or drink a nice cocktail. Don't mind the rumbling volcano, though. And the chanting sounds you hear at night is probably just the local wildlife. Pay no attention to all that noise...

---
This pamphlet includes:
Keyed map of the island, illustrated by Evlyn Moreau
2 Major NPCs, illustrated by Hairic
Resort activities to relieve stress
The NPCs are statted for DURF but easily adaptable to your analog adventure game of choice.
This is a collaboration by mv, Peter Eijk, Emiel Boven, Jean Verne and Hairic.

Italian translation by Francesco Catenacci.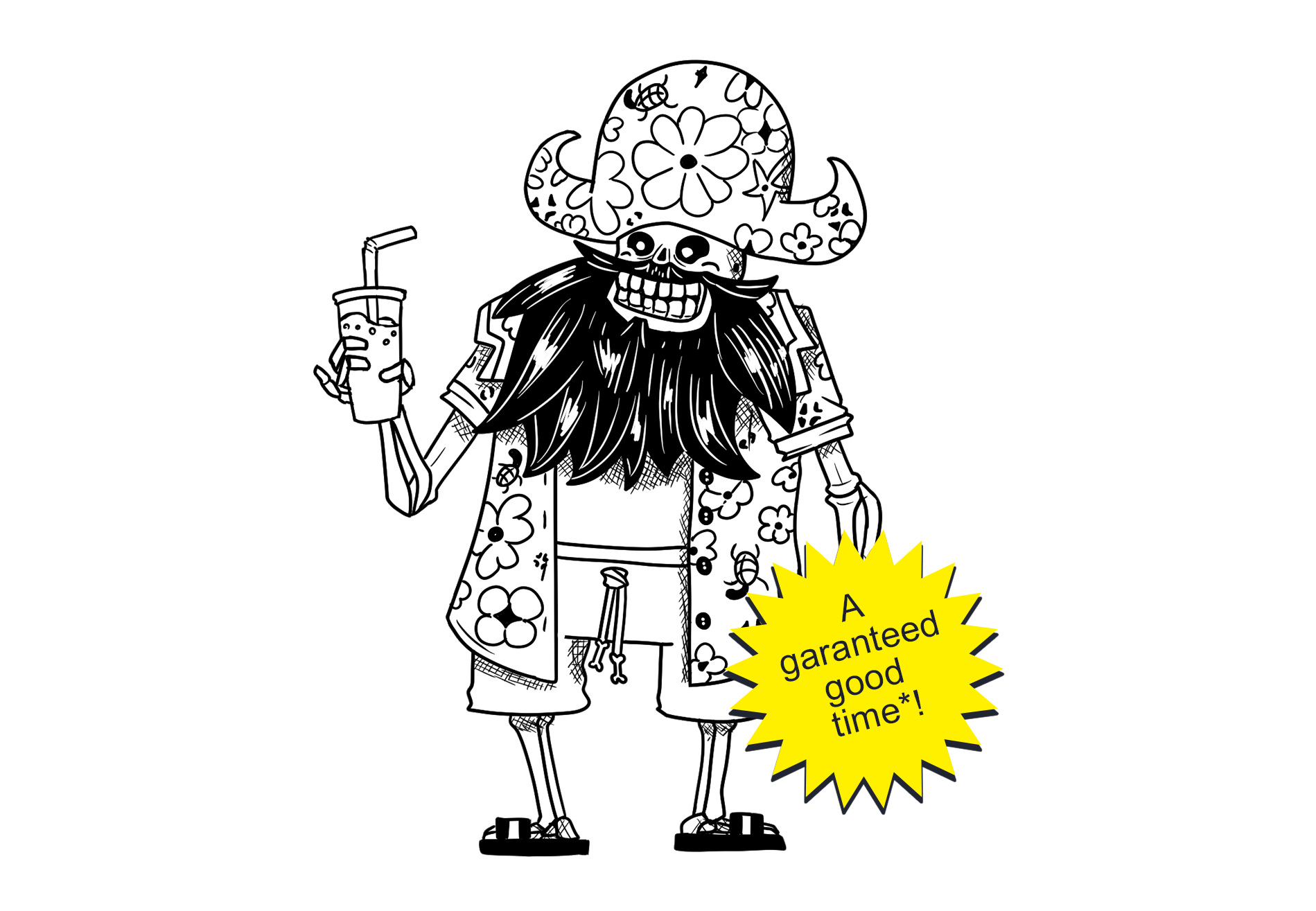 Comments
Log in with itch.io to leave a comment.
Hey, do you allow non-commercial reproduction / remix of this content?
Winner of the Best SMAFF RPG Add-on!
A great review of this pamphlet adventure (thanks Randy!):