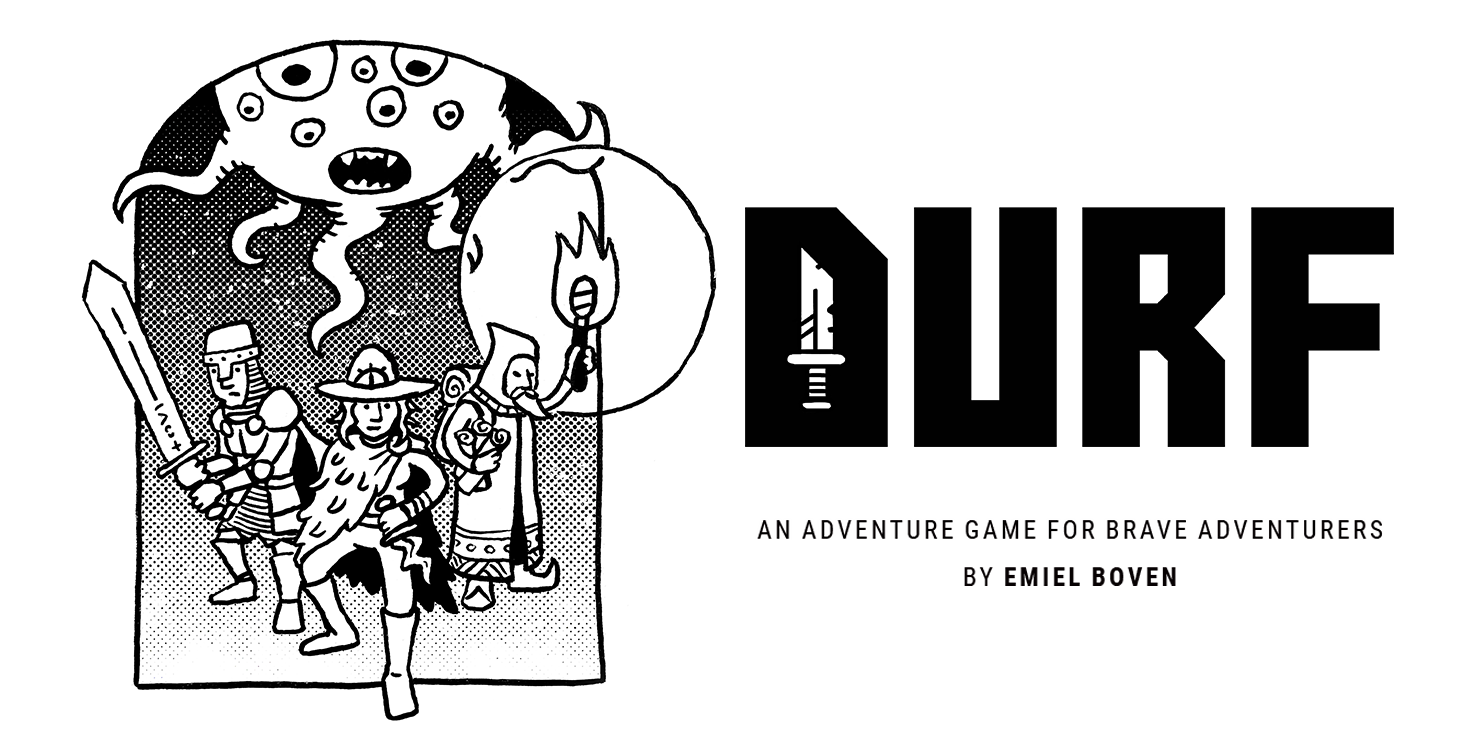 DURF
Russian translation now available!
---
Thanks to Dmitry Pavlov, DURF (and its supplements and adventures) is now available in Russian! You can find it here :)
Other languages available besides English and Russian:
Italian by Francesco Catenacci (can be downloaded on the main page)
French by Louis-Philippe Breton (can also be downloaded on the main page)
Spanish by Arturo Purroy
German by Birger Lambrecht
Portuguese (Brazilian) by Mateus M. D. Souza
Japanese by nonntann
Cheers!
Emiel