The Electrum Archive - Issue 01
The Electrum Archive Issue 02 is now live on Kickstarter
---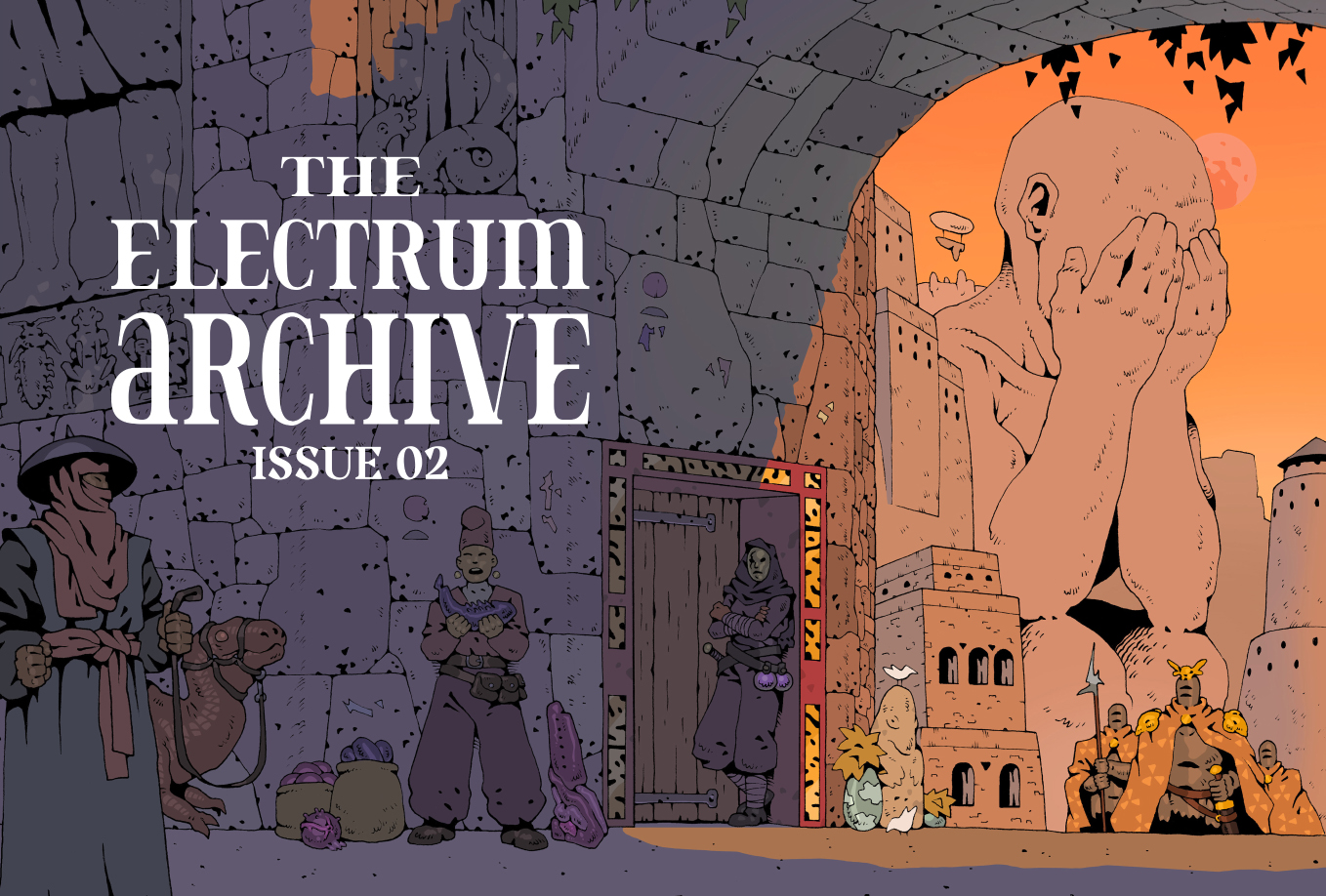 Hey everyone!

I just launched the Kickstarter campaign for the second issue of The Electrum Archive!
This second zine will focus on Titan Port, a desert city teeming with schemes and opportunities. It is a perfect starting location for your adventures in the surrounding Electrum Sea and beyond. The zine will provide table-ready adventure scenarios, a procedure for handling downtime between adventures, and more!
Issue 01 will also be available during the campaign for those who missed the first print run!
Cheers,
Emiel
Get The Electrum Archive - Issue 01