The Electrum Archive - Issue 01
Hey all!
Quick update about The Electrum Archive: I'm busy making a big map for it. That's it. It's a lot of work so it is all that I did since last week's post.
Now that you are here, I just posted my roundup post for May, showcasing the different projects I worked on over the last month and other cool things that I like. You can find it here :)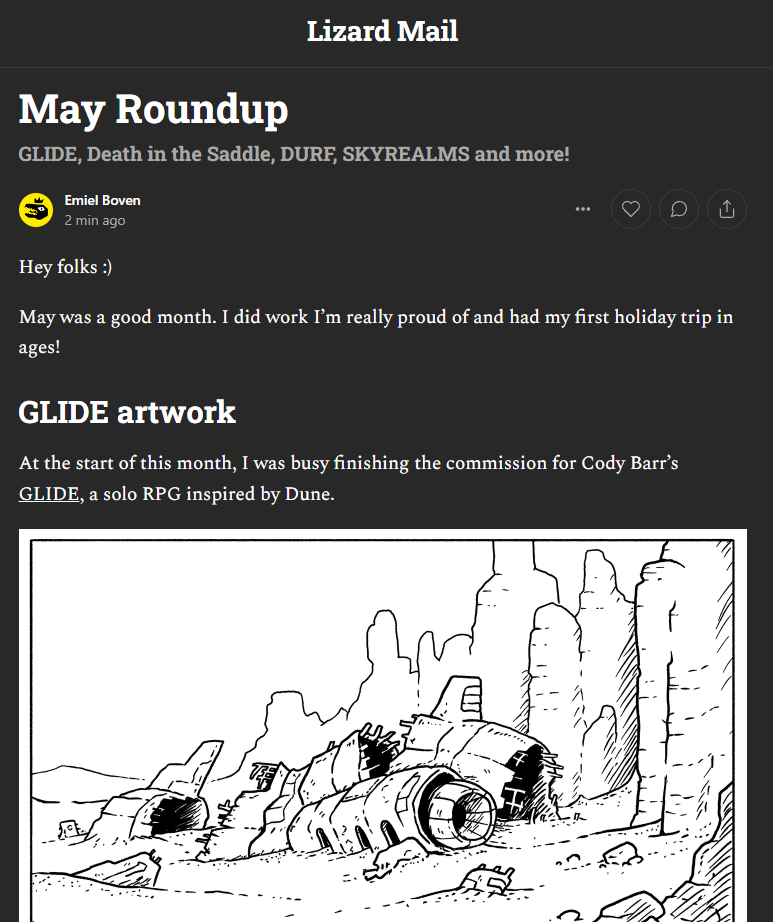 Also, consider backing SKYREALMS on Kickstarter, which just went live! It's a TTRPG setting and coloring book by my friends Iko and Evlyn Moreau! I'll be writing a short adventure for it and one of the stretch goals includes converted stats for DURF :) You can check it out here!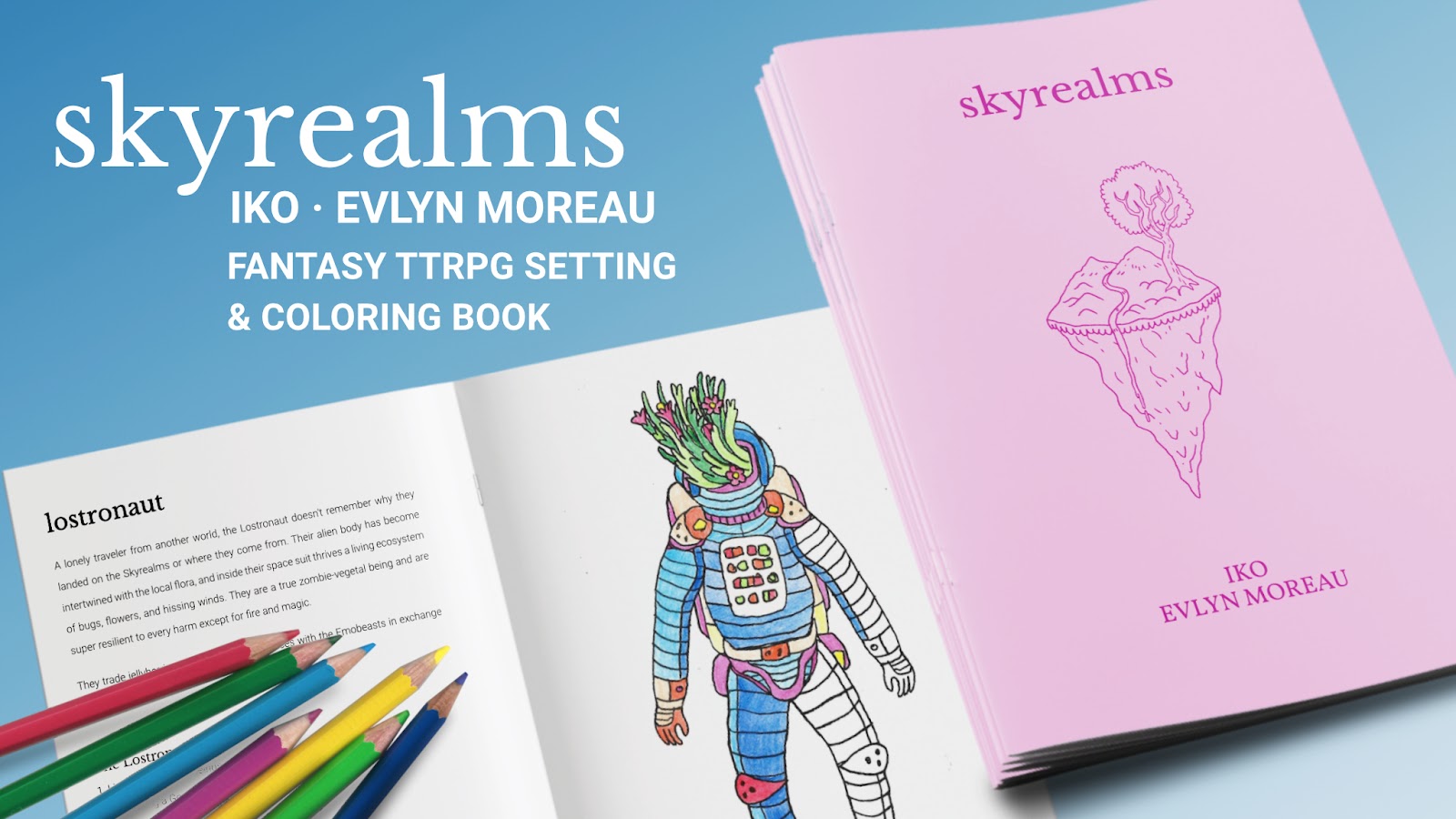 I'll be back with a proper TEA Tuesday next week!

Cheers,
Emiel
Get The Electrum Archive - Issue 01