The Electrum Archive - Issue 01
TEA Tuesday: More Illustrations
---
Hi folks,
It's time to show off some more art created byLogan and Charles which will grace the pages of the first zine!
Rifter, by Logan Stahl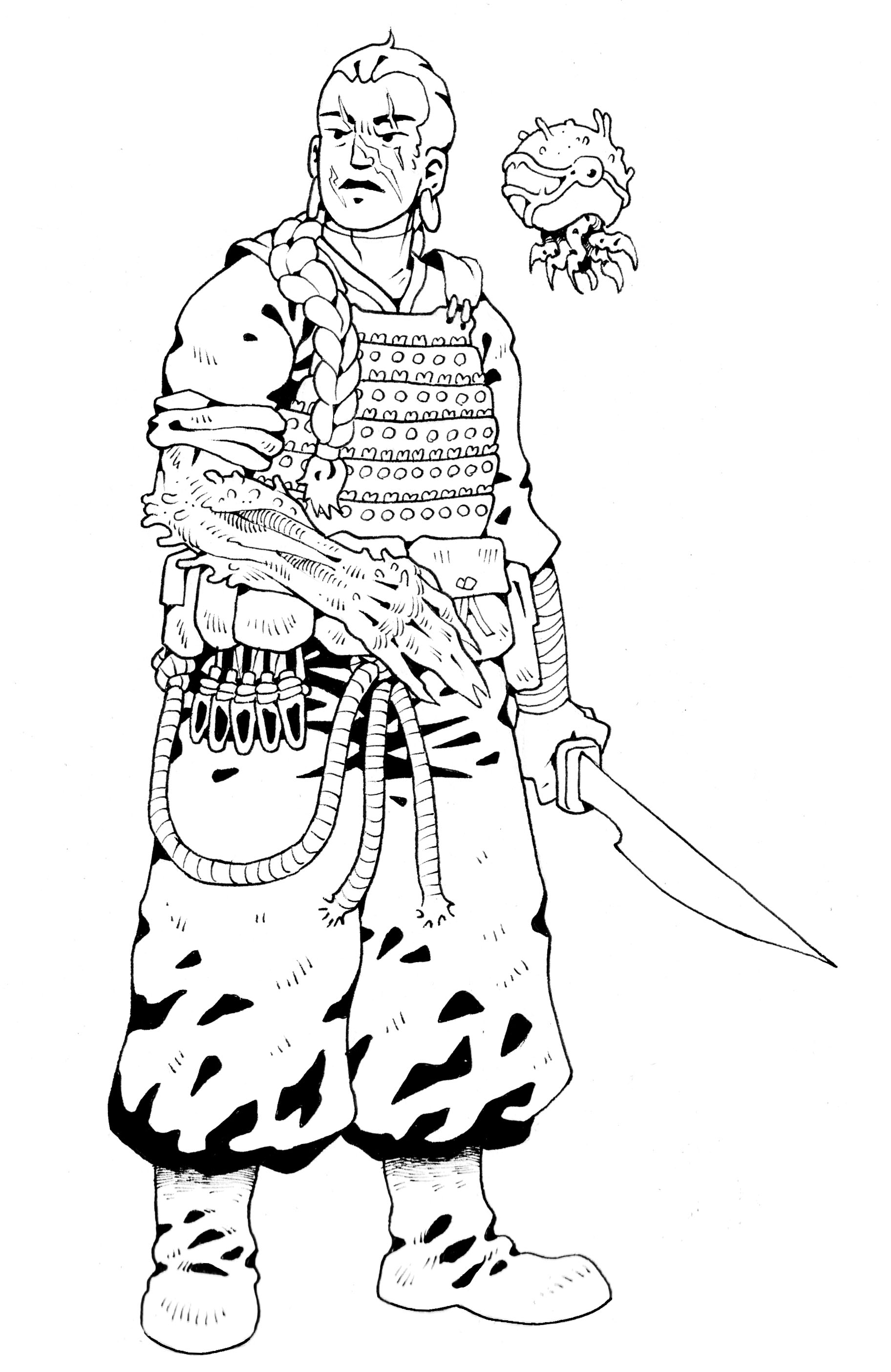 The Rift is an inkseeker's paradise; a massive canyon filled with decaying elderships and ink tech. Inkseekers who survive a few expeditions, often come back from the Rift with a wealth of scavenged alien tech and a set of new scars.
The Mirall Delta, by Charles Ferguson-Avery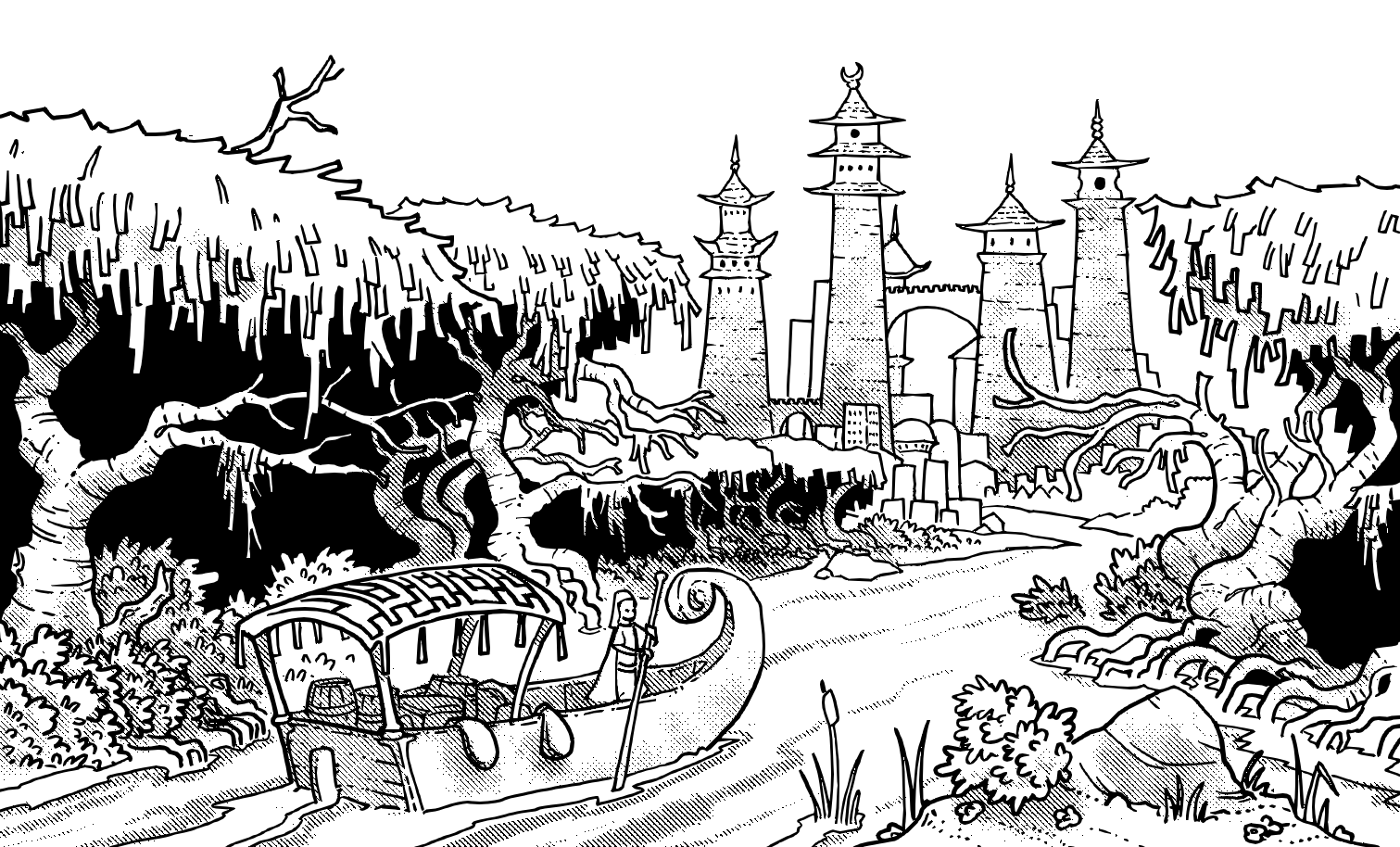 The lush jungles of the Mirall Delta are the domain of House Nalu. Merchant vessels floating down the region's rivers provide a seemingly endless stream of new goods to the bazaar in Bara Mar, the City of Towers.
Reedfolk Ferryman, by Logan Stahl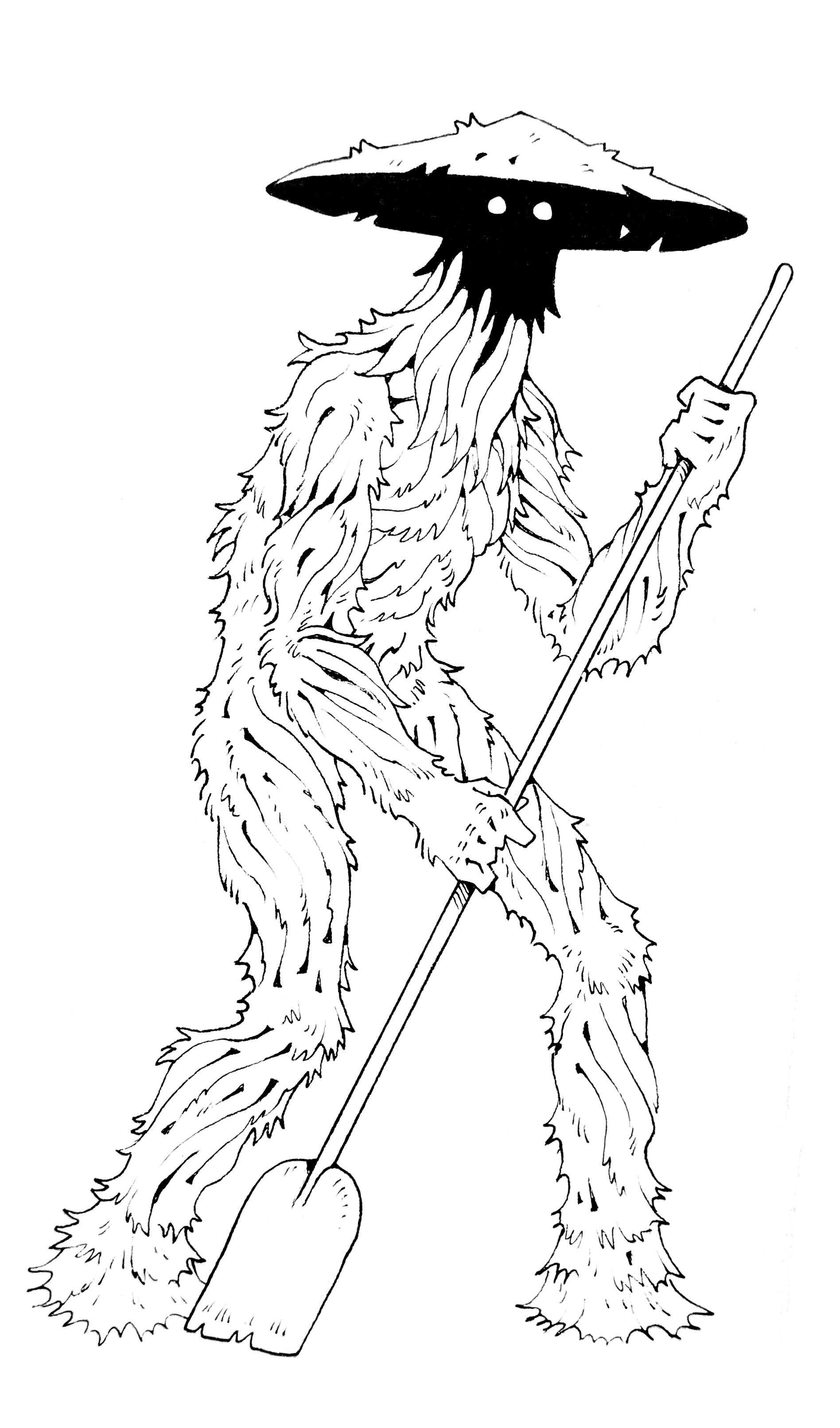 The Delta is also home to the reclusive reedfolk and their riverside communities. They mostly keep to themselves, only dealing with humans for trade and providing passage on their riverboats.
Desert Raider, by Logan Stahl
The sparkling dunes of the Electrum Sea are home to several large crustaceans, known collectively as sandcrabs. The shells of these creatures are often used to create weapons and armour.
The Ruinlands, by Charles Ferguson-Avery
To the north-east of the inhabited portion of Orn lie the Ruinlands. This rocky region is dominated by the looming silhouete of the Embermount, the slumbering super volcano whose eruption caused the destruction of Maldrazagar, the first free human city. The region is now mostly uninhabited and is plagued by lost spirits, volcanic activity and drifting clouds of the mutagenic warpgas.
That's all I have for you now. Stay safe and I'll see you next week!
Emiel
Get The Electrum Archive - Issue 01